ABOUT BAYMAK
Baymak has more than 50 years of experience in the HVAC market and has 2 manufacturing plants in Tepeören, with a total area exceeding 60,000 m2. As one of the leading manufacturers of Turkey, who always focuses on producing goods with advanced technology, Baymak has near to 1,000 dealers across the country, in addition to more than 2,100 sales points and over 1,500 service technicians. Baymak has currently more than 600 employees, and has become a 100% BDR Thermea Group company in 2013. BDR Thermea Group is centered in the Netherlands and is the 3rd biggest company in the European heating market.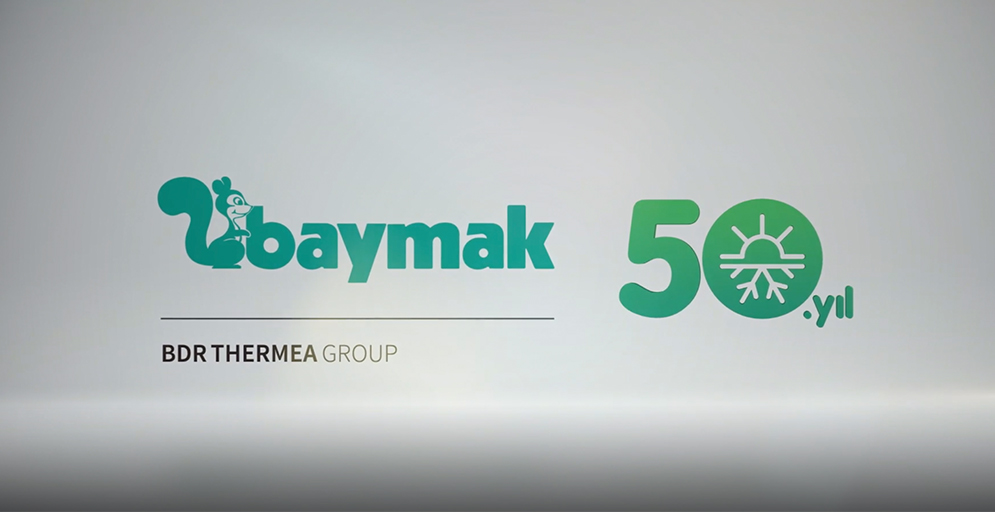 Baymak manufactures, exports and imports products in the categories of heating, cooling, water heaters, water technology and renewable energy. The heating products consist of condensing wall hung boilers, wall type and floor type condensing boilers, residential jet burners, panel radiators, towel warmers, valves and expansion tanks. Cooling products include split air conditioners, split floor standing air conditioners, heat pumps. The offerings in the renewable energy category include solar collectors, biomass boilers, biodiesel burners and photovoltaic systems. Finally, Baymak/BDR Thermea's products in the water heaters and water technologies field consist of electrical water heaters, thermoboilers, gas water heaters, boilers, circulation pumps, submersible pumps, pool pumps, centrifugal pumps and boosters.
Baymak, with its wide spectrum of products, is exporting to 65 countries from Australia to Argentina. We can quickly respond to the needs of different markets with our quality product spectrum and experienced service team. Our objective in exports is to create long term partnerships in every field that Baymak is working in. Thanks to its advanced technical expertise, Baymak can adapt its products to the special needs of international markets.